To mark this year's International Women's Day on 8th March, we shine a light on some of the female professionals at our business centres at Fetcham Park, Cams Hall and Parallel House.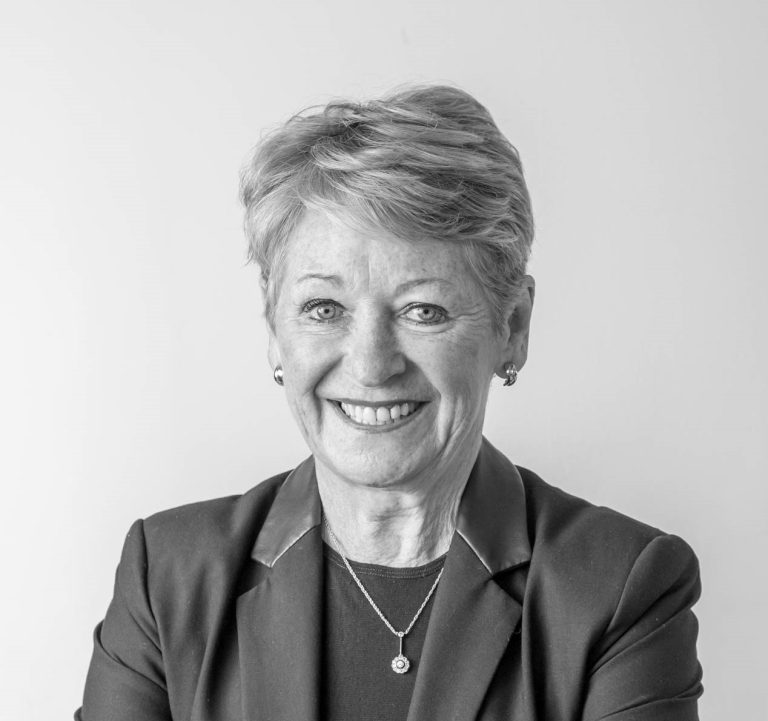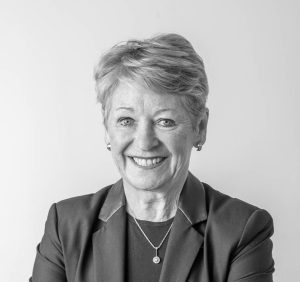 Dids Macdonald OBE, CEO of Anti Copying in Design (ACID)
Dids Macdonald has over 35 years' experience within the design sector and co-founded ACID (Anti Copying in Design) because her products were consistently copied. ACID represents 1000's of designers and campaigns for design law reforms, most notably the introduction of criminal provisions for the intentional infringement of a registered design enshrined in the 2014 IP Act. Dids is passionate about helping micro and SMEs protect their valuable IP via education and awareness and helping them create a proactive IP Strategy.
Dids is an Honorary Fellow of the British Institute of Interior Design (BIID) and in 2015 was made an Officer of the Order of the British Empire (OBE) for her services to the design industry. In 2016 she was admitted to the Design Week Hall of Fame and the first to be awarded the Alliance British IP Day Champion. She is currently Vice-Chair of the Alliance for Intellectual Property, a UK-based coalition of 19 trade associations and enforcement organisations with an interest in ensuring intellectual property rights receive the protection they need and deserve. She is on the Steering Board for the 2021 Design Council Design Economy. In May 2019 she was installed as Master of the Worshipful Furniture Makers Company and is still actively involved as a Past Master. In June 2022, Dids was honoured to receive Honorary Fellowship of the Society of Designer Craftsmen. Dids is also very proud to have received the UK 2022 Enterprise Innovation Legal Advisor Award.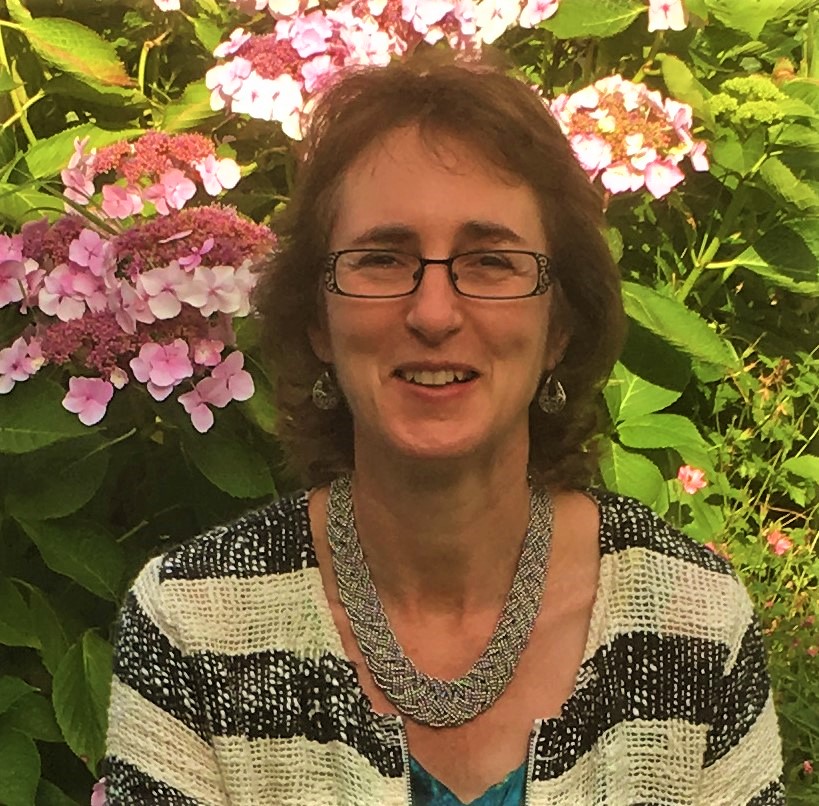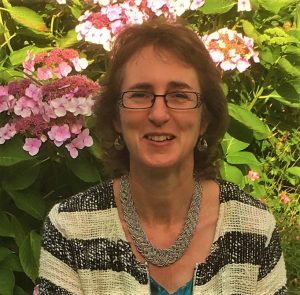 Wendy Varcoe MBE, Executive Director, Surrey Hills Enterprises
In 2017, Wendy took up her role of Executive Director at Surrey Hills Enterprises, a Community Interest Company set up to build a thriving rural economy of sustainable and growing local businesses and to protect and enhance the Surrey Hills. In that time, Surrey Hills Enterprises has built a growing family of 225 business Members with a focus on sustainability and delivers a range of events including the Surrey Hills Artisan Festival, Artisan Markets and the Surrey Hills Sustainable Business Conference.
Wendy has over 20 years of experience working within land regeneration, environmental improvements and conservation including working for the first Groundwork Trust in St Helens and in West London and central London regenerating London's Canals. Over the last 20 years, Wendy's work has focused on supporting local communities in Surrey, developing partnership projects and building community funds across all areas of community need. She was the Founding Director for the Community Foundation for Surrey and became its first Executive Director in 2005, overseeing the development of substantial new permanent philanthropic funds to support community needs across Surrey. Over £18 million was secured for local communities during her 12 years at the Community Foundation and Wendy was awarded a Member of the Order of the British Empire (MBE) in the Queen's Birthday Honours list for 2016 to recognise her dedication and hard work in supporting local communities in Surrey.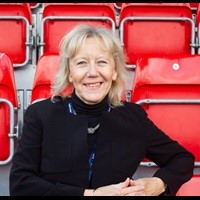 Sally Lockyer, CEO of Surrey FA
Sally Lockyer is CEO of Surrey FA, the national governing body for football across Surrey. Sally joined SFA in 2020, just before the pandemic, and has led the award-winning county's new ten year strategy, achieved the FA's Code of Governance and operates and manages Meadowbank Football Stadium in Dorking which welcomes over 70,000 grassroots players each year. Surrey FA's role is to develop, operate and govern grassroots football across Surrey, that's everything underneath the professional game. SFA has over 65,000 players, 700 clubs, 3,000 coaches, and 1,100 referees alongside thousands of volunteers, delivering football across Surrey's network of clubs and leagues.
SFA's female strategic aim is to achieve parity between the female and male game by 2030. This is being driven by a diverse board, that now includes 44% female Board Directors (up from just one female director in 2020); 50% female leadership team and diversity of our County Members.
Prior to joining SFA, Sally was CEO of the British Athletes Commission, supporting world class Olympic and Paralympic athletes across 40 sports. Sally was a NED Board Director for the national governing body for Triathlon for 9 years to 2022 and is currently a Business Mentor for Sported.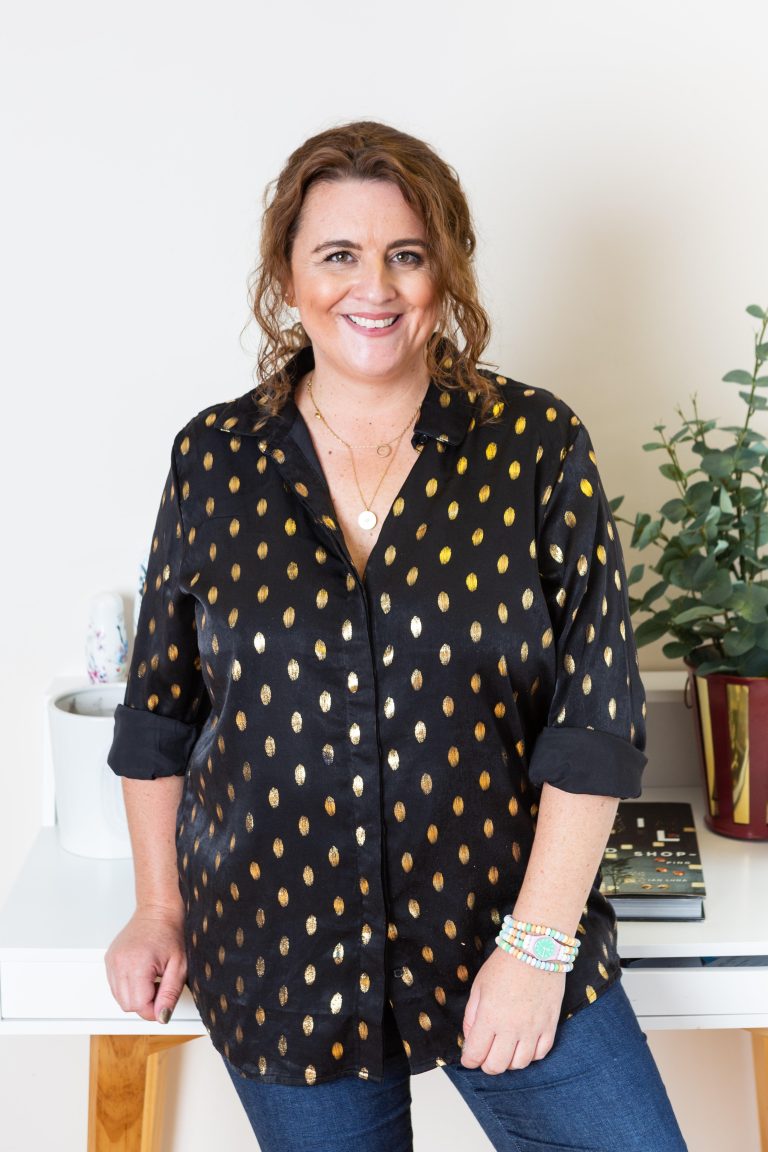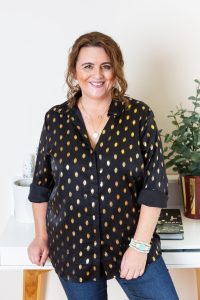 Charlotte Melia, CEO & co-founder Dazzle & Fizz
Charlotte is CEO and Co-founder at Dazzle & Fizz, a creative event studio in Surrey, specialising in meaningful, inclusive and exceptional live and digital experiences. She is incredibly passionate about supporting and elevating women in business. An active member of the UN Women's Delegation, Charlotte is attending the 67th CSW this March and is a regular attendee at the Women and Work APPG at Westminster. Charlotte was also invited by UN Women to attend COP26 alongside Theresa May.
Charlotte has won a number of awards, including 'Founder of the Future' by Home Grown Green Shoots and most recently 'Creative Entrepreneur of the Year' at the prestigious Great British Entrepreneur Awards 2022. Charlotte lives in Surrey with her son, Oliver.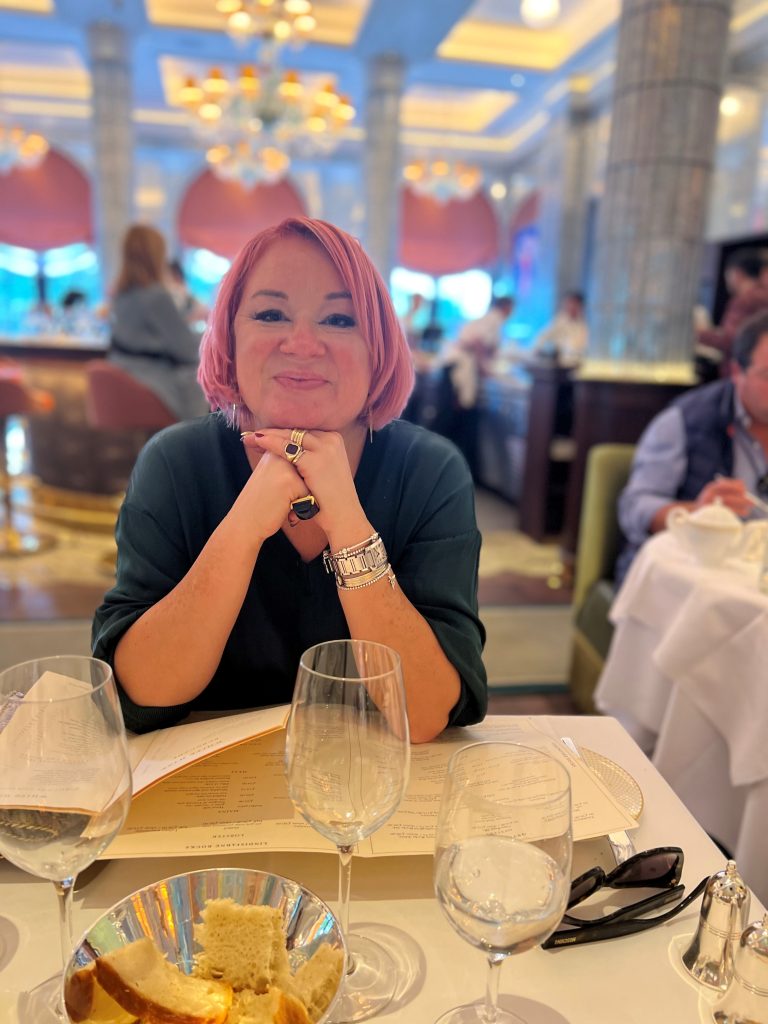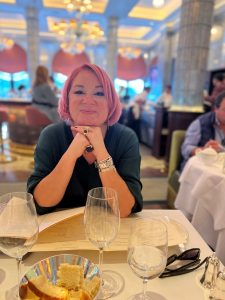 Lizzie Liebenhals, founder Halls & Halls/Halls & Halls Prive and Stephanie Walton, founder Kindling Talent
Halls and Halls is a boutique agency linking sports, events, brands and talent. Their sister company, Halls & Halls Prive, is known as the go to party experts who can help deliver the most delicious and sophisticated events that let our clients celebrate, whatever the occasion. Working with Lizzie is Stephanie Walton, owner of boutique agency Kindling Talent.
Lizzie has worked in the world of sports, celebrity PR and events for nearly 3 decades. Starting her career looking after the England Football team commercially, she has worked as a client, agency, stakeholder and broadcast side over the years. Back in 2010 Lizzie launched her own agency. Working with a whole host of celebs, sports stars and industry leaders from brand plans to celebrity booking. She is well known in the luxury hospitality and brand industry for delivering elite high-profile events, from star studded openings to luxury big brand launches. She is also on the board of the Surrey FA. She also regularly guest lectures at universities and is a passionate advocate for mentoring young people.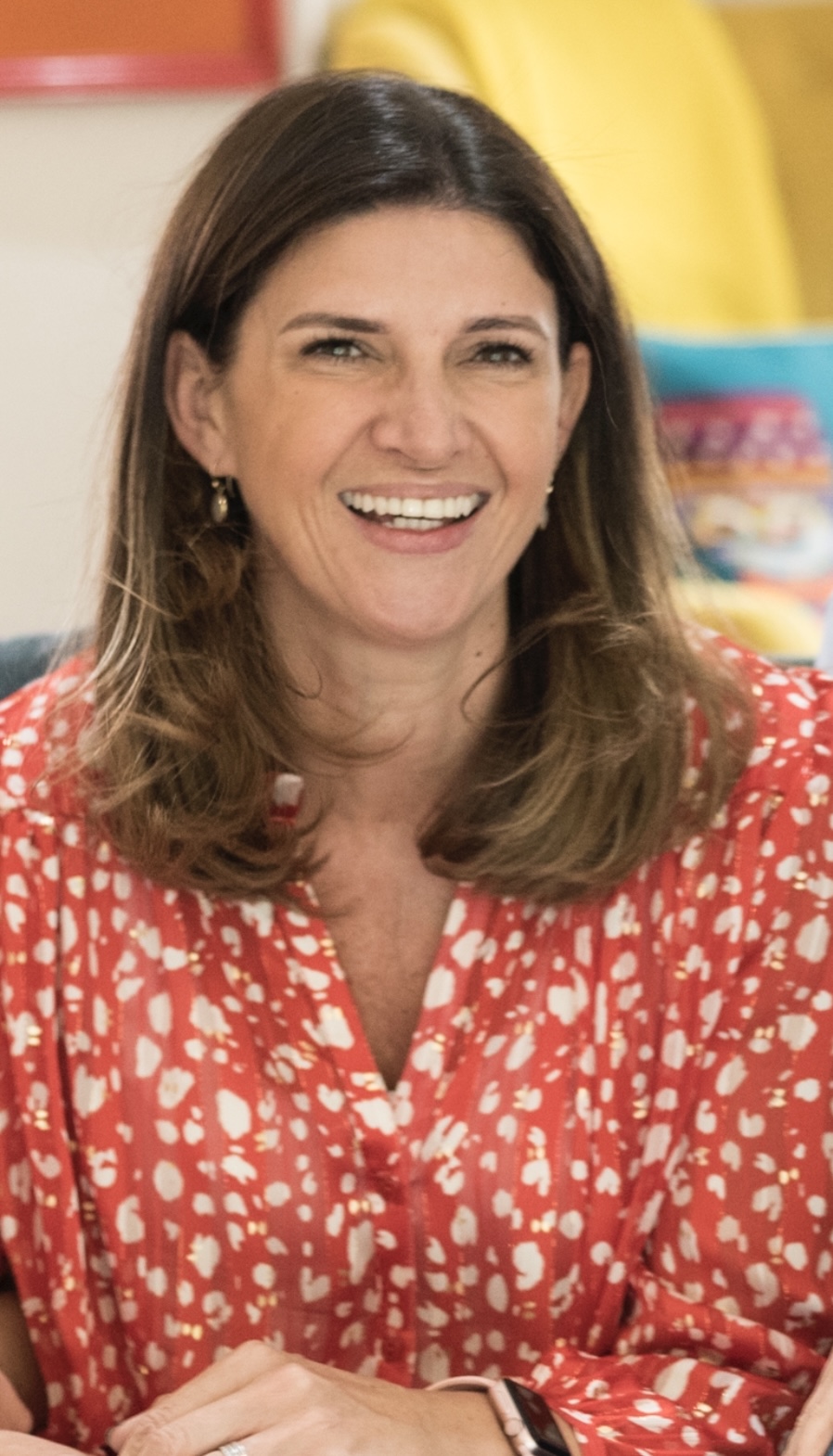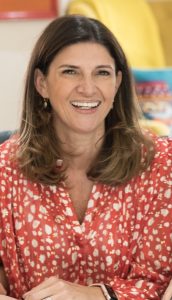 Stephanie has been working in TV and events for over 20 years. Having started her career in sports production at IMG – working in football, golf and even for World's Strongest Man – she then moved into entertainment and to ITV where she spent 5 years booking celebrities for shows like 'I'm a Celebrity, Get Me Out of Here'. After having children, she decided to cross over to become a TV agent, specialising in the commercial side of things. She has worked for a number of agencies and with a great variety of faces, from Hollywood stars, to household names and influencers. Recently Stephanie has taken the plunge and set up on her own with her boutique agency Kindling Talent.
uk.linkedin.com/in/stephanie-walton-04353541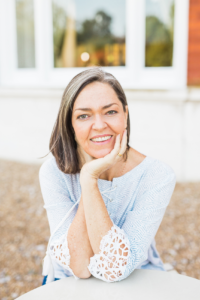 Berna Basson, NeuroKinetic Therapist & Teaching Assistant; Pilates and Yoga Teacher
Berna is first and foremost a movement specialist who treats compensation patterns as a result of poor posture and injury. She applies movement anatomy to gait, Pilates and Yoga to analyse those movements a person has lost and then try to retrain that to the person. When an injury leaves compensation patterns long after the injury has healed, these patterns can no longer be overcome with movement. She uses NeuroKinetic Therapy (essentially a muscle testing protocol) to change the compensation patterns in the motor control centre of the brain. Berna is a level 3 NeuroKinetic Therapist and assist on all levels of training.
After suffering severe shoulder immobility some 15 years ago, Berna studied, among other courses, NeuroKinetic Therapy, Pilates, Yoga, massage therapy, Fascia for Yoga Teachers, Anatomy in Motion and Manual Lymphatic Drainage techniques.
Berna also teaches a Yoga and Pilates Inspired Movement Class, Mondays at 5:30pm-6:30pm at Fetcham Park. Text Berna on 07970 986599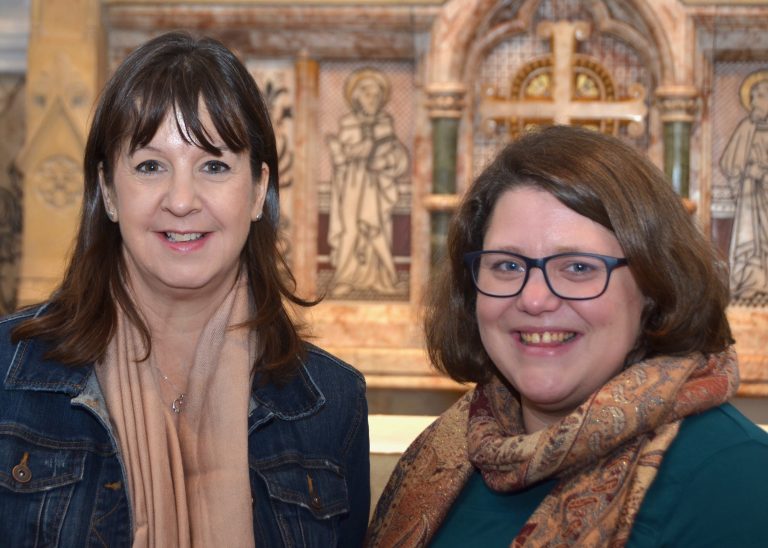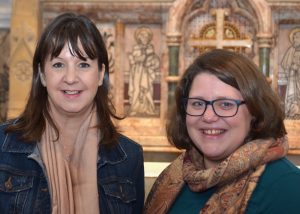 Rev Julie Patridge and Hannah Hossain, St. Mary's Church Fetcham
Fetcham Park's neighbour St. Mary's Church has recently appointed Rev Julie Partridge as Pioneering Community Worker and Hannah Hossain as Children and Families Worker at St. Mary's Church. Julie and Hannah will be sharing their impressive wealth of experience with church and the wider community of Fetcham. Julie's role will be to develop the outreach activities that have already begun through St. Mary's, and build on existing relationships with other local organisations so that can best serve the village. Hannah, a qualified teacher, with two young boys in local schools, will be looking at the many opportunities available to develop links, friendships and intergenerational activities.
Fetcham Park is a distinctive office space in Leatherhead, Surrey, designed to support your business. Find out more about our Serviced Offices, Meeting Rooms and Event Spaces. Contact the team on hello@fetchampark.co.uk 01372 371 000
Cams Hall, Fareham, Hampshire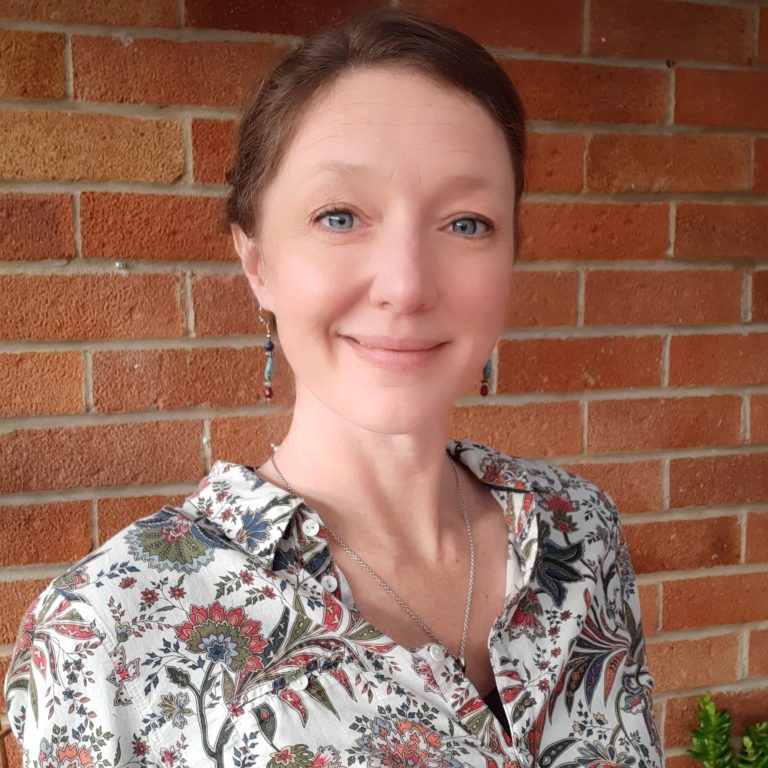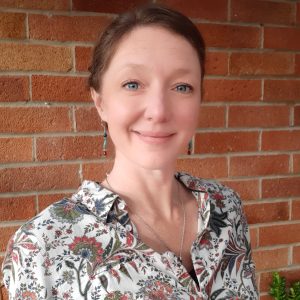 Helen Laws, Advanced A&E Occupational Therapist, writer & mentor
Helen is passionate about healing, capability, smiling and how we make the most of life. She is the author and provider of the OTiKEY Fatigue Programme, using therapy and rehabilitation to address existing energy problems and life-styling for future ability, health & well-being.
Having qualified over 20 years ago, Helen has supported hundreds of people on their unique therapy journeys to self-acceptance, self-actualisation, physical performance, meaningful living, peaceful dying, personal development and professional growth.
Helen's unique fatigue programme scours not only the more familiar issues of body & mind, but ALSO your physical, social and food environments. Therapeutic potential is hunted for around toxins & allergies, activity & accessibility, your social biome, food culture, roles & responsibilities and your work, rest & play lifestyle balance. NO stone is unturned in the search to prevent energy loss & find energy gains.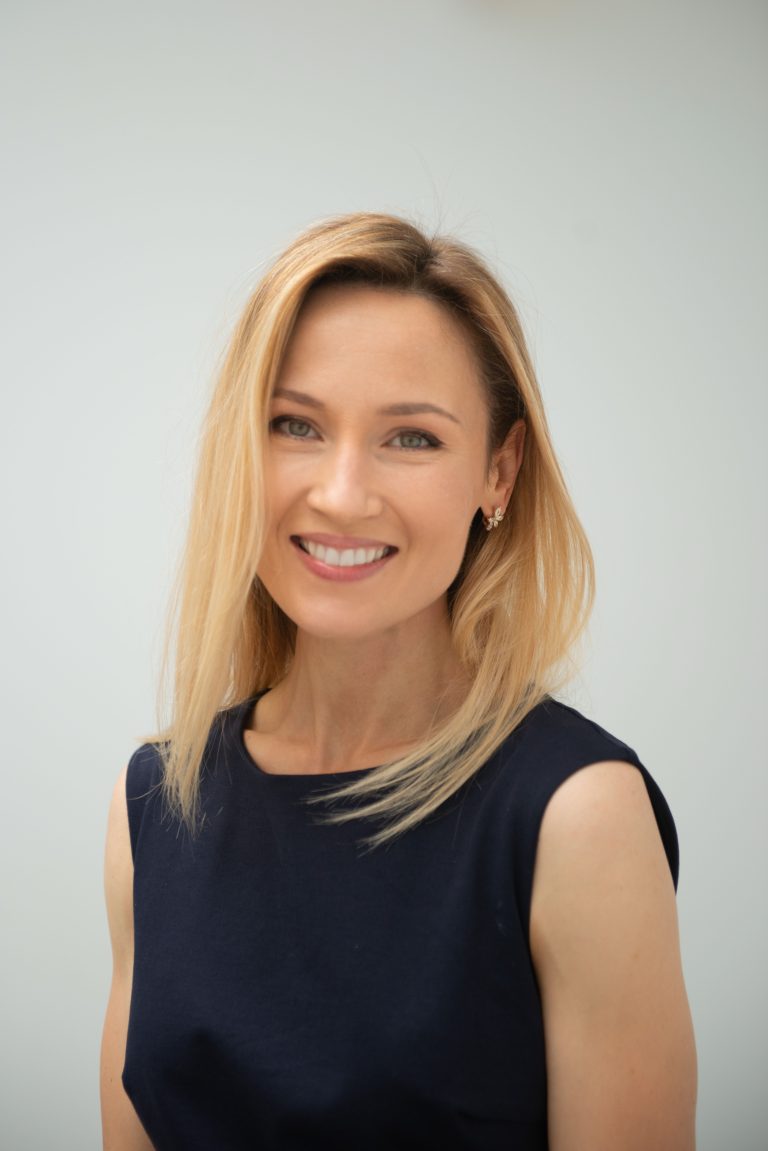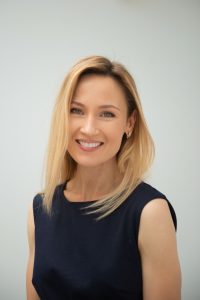 Anna Shepherd, owner at South Coast Laser Clinic (SCLC)
Anna is a fully qualified Medical Laser Practitioner with over a decade worth of experience within the field of Laser Aesthetics. Working from her clinic based at Cams Hall, Anna's primary focus is to offer our customers the safest, most advanced and effective medical grade treatments that are currently available. Available treatments include hair removal, tattoo removal, thread vein removal, acne, scars and pigmentation. SCLC pride itself on investing in the most suitable equipment regardless of price, to achieve the best possible outcomes.
https://www.southcoastlaserclinic.co.uk/
To find out more about office space, meeting rooms or hosting a wedding at Cams Hall, contact the team on 01329 227 444 or email info@camshall.co.uk
Parallel House, Guildford, Surrey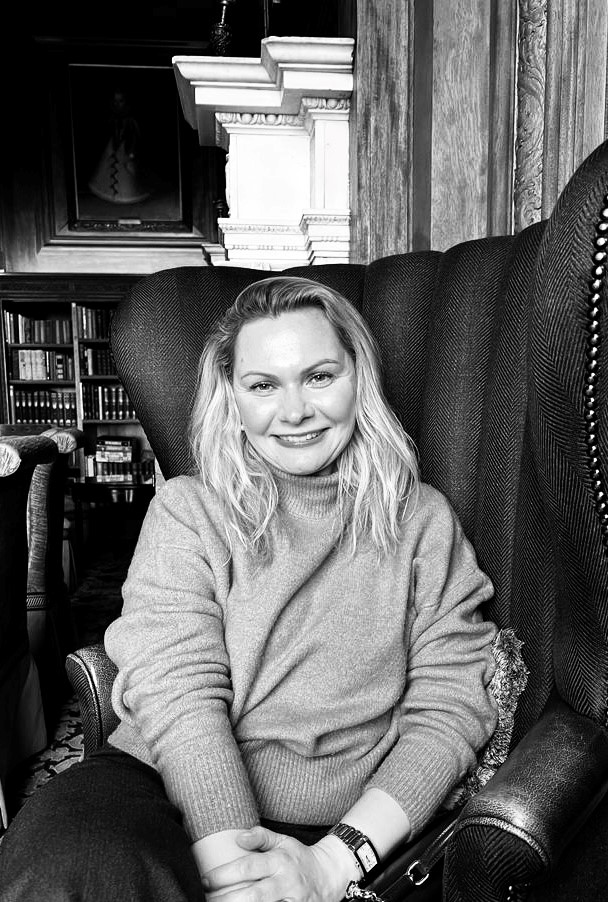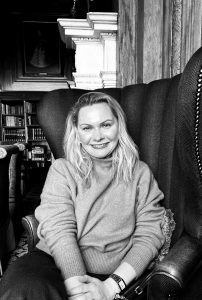 Kristina Amos, Finance director at Ayer Associates Ltd    
Ayer Associates Ltd was founded in April 2015 by Kristina's husband, Roger Amos, with Kristina joining him a few months later. Ayer Associates is a firm of Chartered Surveyors providing lead consultancy, project management, building surveying, quantity surveying and facilities management consultancy services to a variety of public sector clients across the UK. The team of over 20 people deliver services to a variety of clients and projects including major project programmes with the Imperial War Museum, Lambeth Council, Harrow Council, Richmond Council, Wandsworth Council, the NHS, and numerous housing associations across the UK. As the business has grown from a start-up to an established business and one of the leading Chartered Surveying companies in the South, Ayer Associates has also been able to support some excellent community benefit initiatives including being the headline sponsor for the Street Child United Cricket World Cup in partnership with the Surrey County Cricket Club Foundation.
https://www.ayerassociates.co.uk/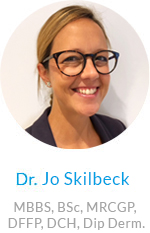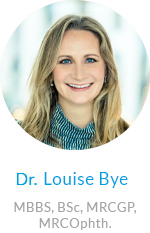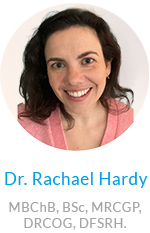 Dr. Joanna Skilbeck, Dr. Louise Bye and Dr. Rachel Hardy at SurreyGP
SurreyGP is a private GP practice founded in 2008 by Dr Rachel Lewis. Based at Parallel House, SurreyGP celebrate its 15th anniversary in 2023 as a practice providing leading consistent care.
Dr. Joanna Skilbeck
Dr Joanna Skilbeck joined SurreyGP permanently in September 2018 after working with the team for over 7 years as a locum. She's an exceptional, kind, caring and professional doctor with a special interest in skin problems and offers Cryotherapy treatment. Dr Jo trained in London before dedicating herself to the GP practice in Surrey and became Medical Director in 2020.
Dr. Louise Bye
Dr Louise Bye qualified from Guy's, King's and St Thomas' Medical School in 2005 and qualified and worked as an eye doctor/surgeon (MRCOphth) in London including working at the world-famous Moorfield's Eye Hospital before training to become a GP. Dr Bye worked in both rural and urban GP settings during her training and enjoyed training in a leading practice in primary care research, working in the NHS for 16 years before becoming a private GP. Dr Bye highly values a holistic, warm and friendly approach to her consultations and the continuity of care for patients in our private practice.
Dr. Rachael Hardy
Dr Rachael Hardy qualified at the University of Bristol with her MBchB and BSc. Following jobs at Frimley Park and Kingston hospitals she completed her GP training in Guildford gaining her MRCGP. She favours a holistic approach to medicine, and values taking the time to understand and get to know patients in order to best address their problems. Dr Rachael Hardy also holds the DRCOG and DFSRH qualifications in gynecology and family planning and as a mother to two children understands some of the unique challenges women's health and parenthood can represent. She splits her time between SurreyGP and the NHS, bringing the benefits of her up to date NHS experience to the practice.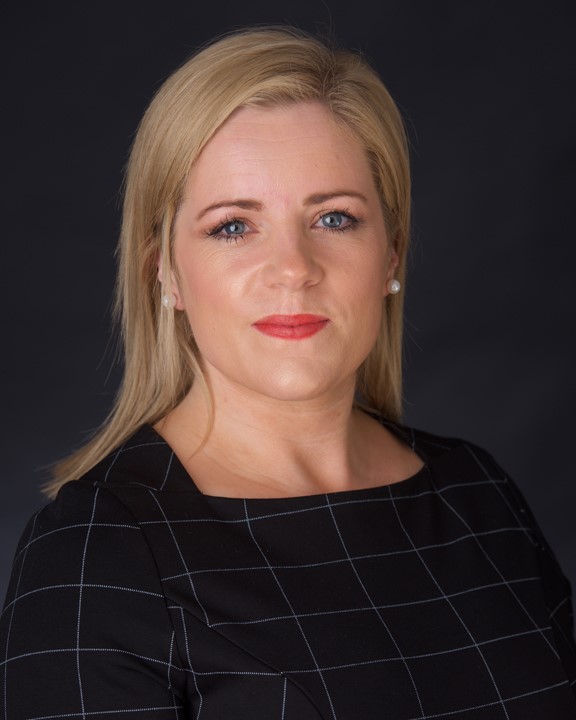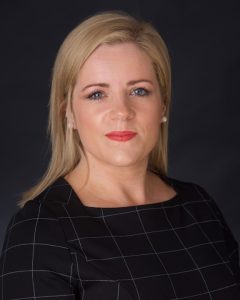 Maria Lawless, HR Consultant, Signature HR Personalised HR Solutions Ltd.
Maria is owner of Signature HR, an established and trusted HR consultancy, offering practical, solution-based advice, centred on business needs – not just what the guidelines say. From recruitment to training and development, Signature HR cover all areas of the employee lifecycle, and support clients across all sectors, including private, non-profit and charitable organisations.
With over 15 years' experience in all sizes and types of organisation, Signature HR possess not only HR, but also operational, managerial and business partnering experience, from a variety of sectors. The team has held roles in retail, construction, engineering and facilities management, as well as financial services. Maria and her team of associates have a fantastic track record for delivering great results, acting as anything from a fully outsourced Human Resources Department to delivering complex HR projects, change management and growth strategy for larger corporates.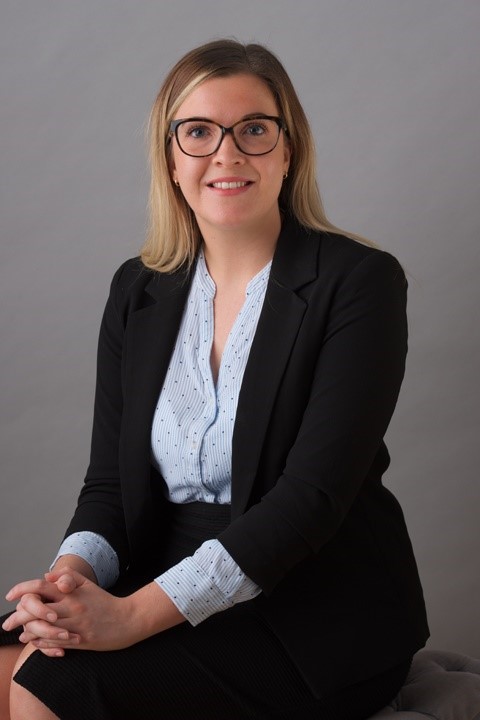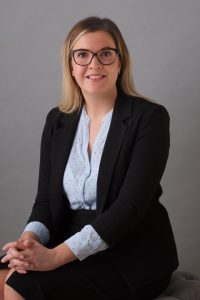 Lauren Moir, Associate Solicitor, rhw Solicitors LLP
Lauren Moir is a family law solicitor who specialises in divorce and financial matters, private child arrangements, cohabitation and separation agreements, pre and post nuptial agreements, injunctions and various other family law matters. Lauren has a passion for breaking down the legal jargon for her clients, whilst showing empathy during what may be one of the most difficult times in her client's life.
Lauren obtained her law degree at the University of Sussex. She later studied the Legal Practice Course (LPC) at the University of Law in Guildford, achieving a Master of Laws in Professional Practice with distinction. Whilst studying, Lauren trained and qualified as a Solicitor at a high street firm.
Lauren is a member of Resolution. Resolution members are committed to a code of practice which involves "promoting a constructive approach to family issues that considers the needs of the whole family." Lauren is an advocate for resolving matters both swiftly and amicably where at all possible.
In her free time, Lauren enjoys walking her dog (or rather that may be the other way around at times), travelling and completing DIY projects with her partner.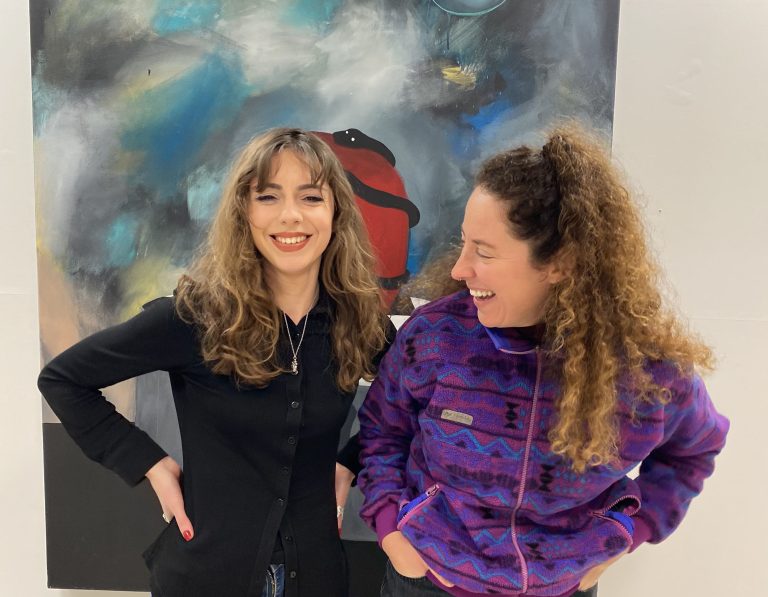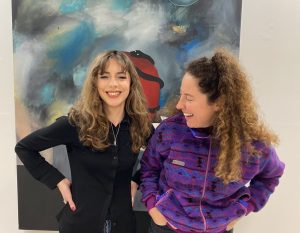 Dominique Frazer and Lauren Thompson, New House Art Space
A little further afield, New House Art Space is a creative community based in central Guildford. Founder Dominique Frazer and gallery curator and studio manager, Lauren Thompson, have created an inspiring and inclusive space for all to be creative and grow their artistic disciplines and businesses. New House was earmarked for demolition. But in late 2021 the team behind The Boileroom Music and Art Studios took on the building. During the next few months the building was refurbed to accommodate 20 artist studios as well as a cafe, reception and gallery and event space. The team host exhibitions and events in the space featuring emerging, established and international artists.
To find out more about flexible office space or to hire a meeting room at Parallel House get in touch with the team on 01483 230 300 or email info@parallel-business.co.uk